CLUB MEMBERSHIP FEES
FOR EXISTING MEMBERS
$ 45.00 for 6 Months from Oct'21 to Mar'22
Payment Options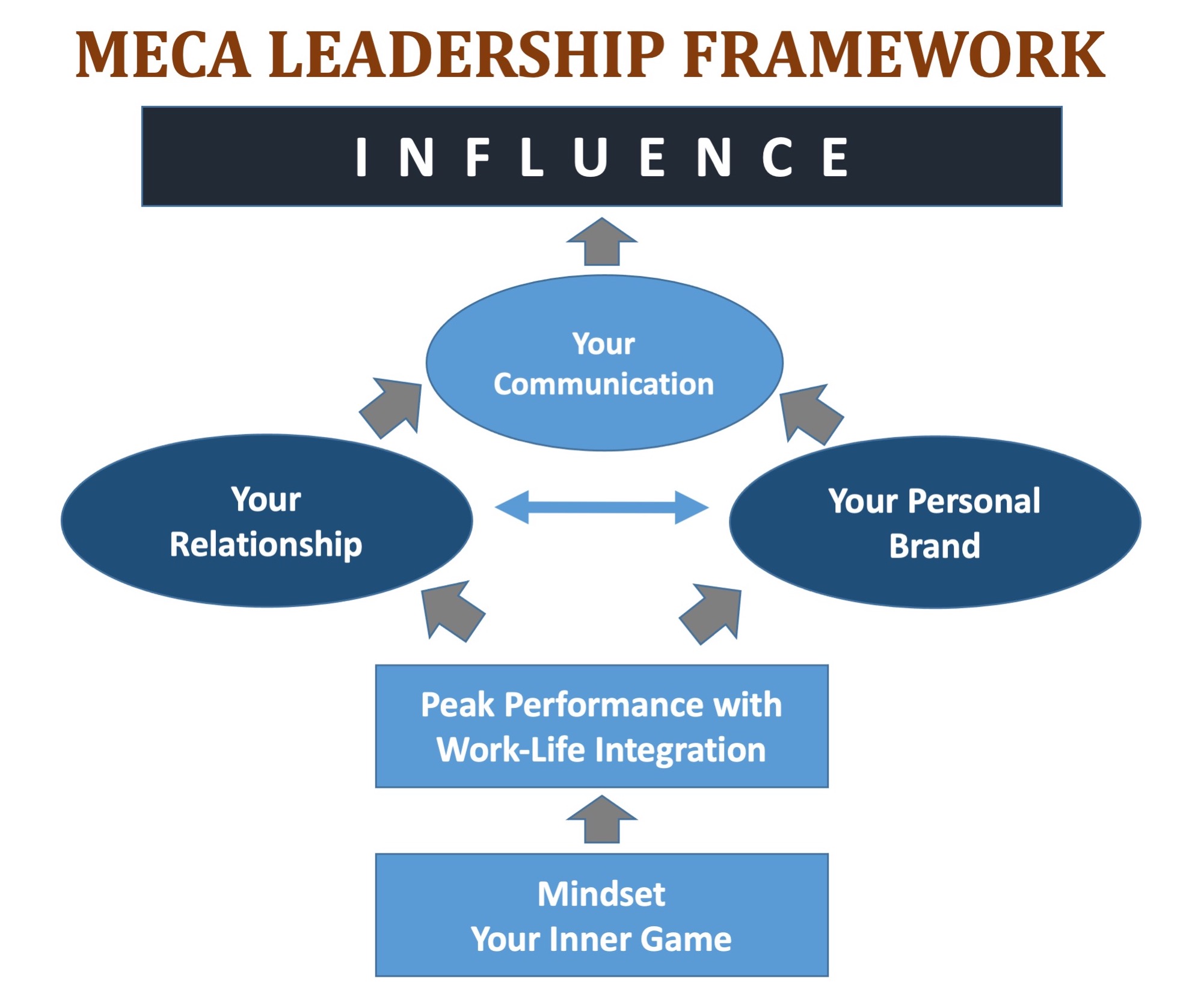 Your Communication Matters
Your communication is a critical link between your inner power and your influence to external world. Without effective communication skills, all of your knowledge and expertise may be useless if you are not able to influence people around you. MECA CFO Academy provides a powerful leadership framework that integrates your personal leadership with your public leadership. By working on your inner game and fueling your communication with the power of your personal brand and relationship, you create a magical power in your communication style to influence people around you. After all, leadership is all about creating influence.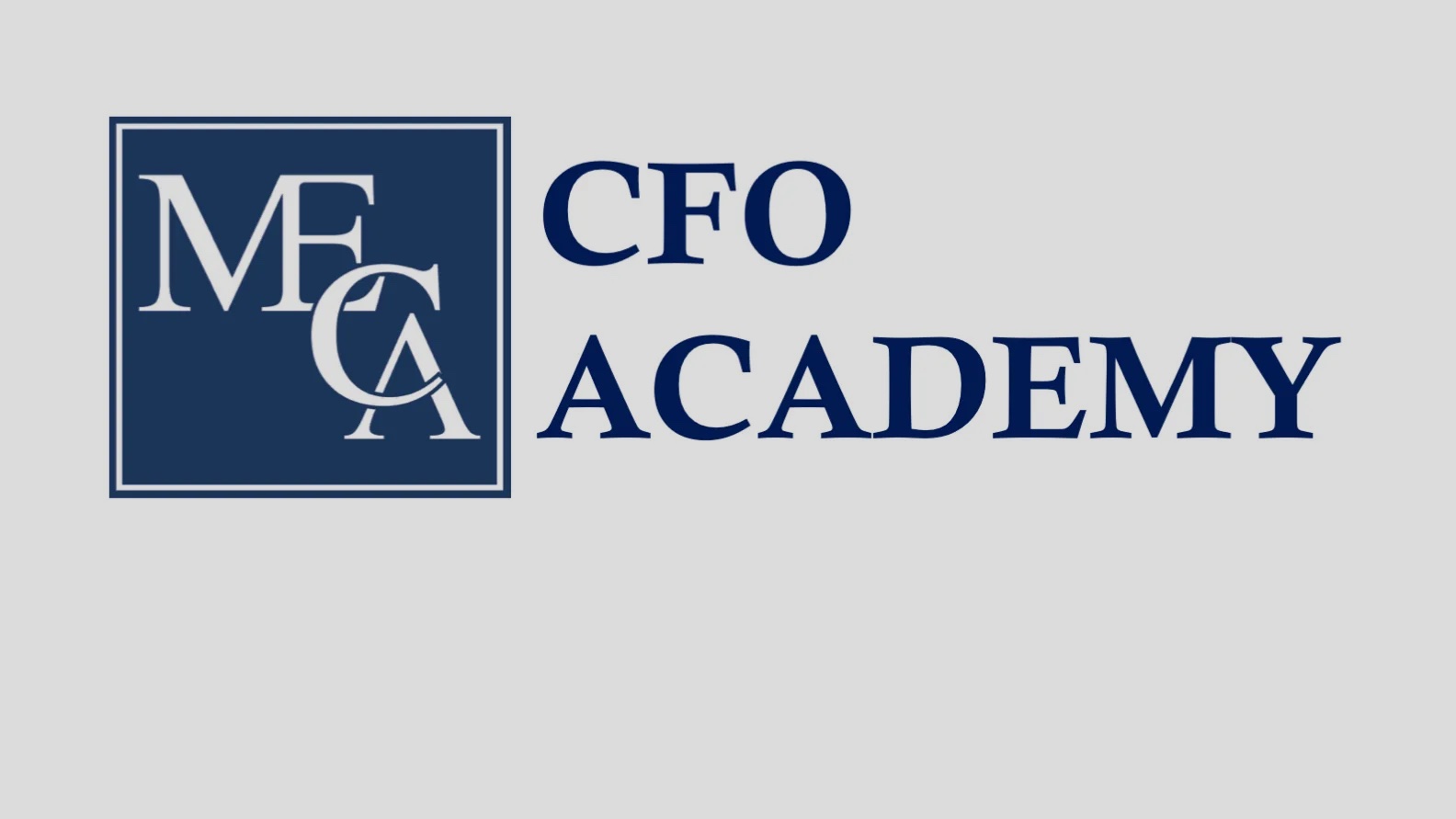 MECA CFO Academy based in United States is a prestigious institution providing strategy and leadership coaching and training to senior finance executives across the globe. MECA is a community-based learning organization that is comprised of 35,000 corporate professionals across the globe including current and past students and many who benefit by networking within MECA community. MECA regularly offers new innovative programs for the benefit of its professional community.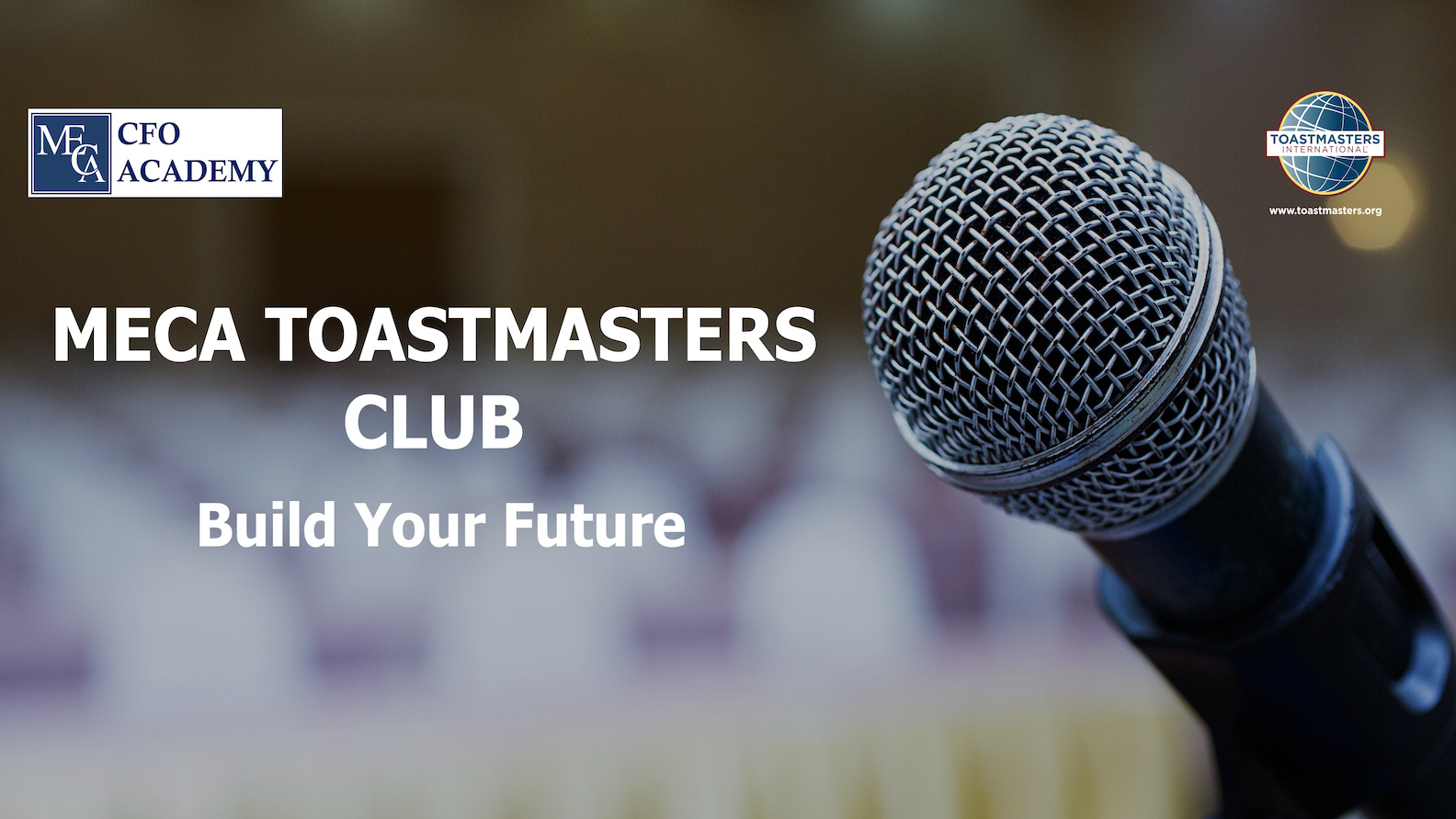 MECA Toastmasters Club is created to leverage the strengths of MECA and Toastmasters by creating a platform to provide a unique learning experience to the members of MECA community. While Toastmasters offers a well-established structure and supportive organization towards holding regular practice meetings, MECA brings its unique coaching approach for leadership development and creating deep business insight. The club membership is restricted to senior professionals only.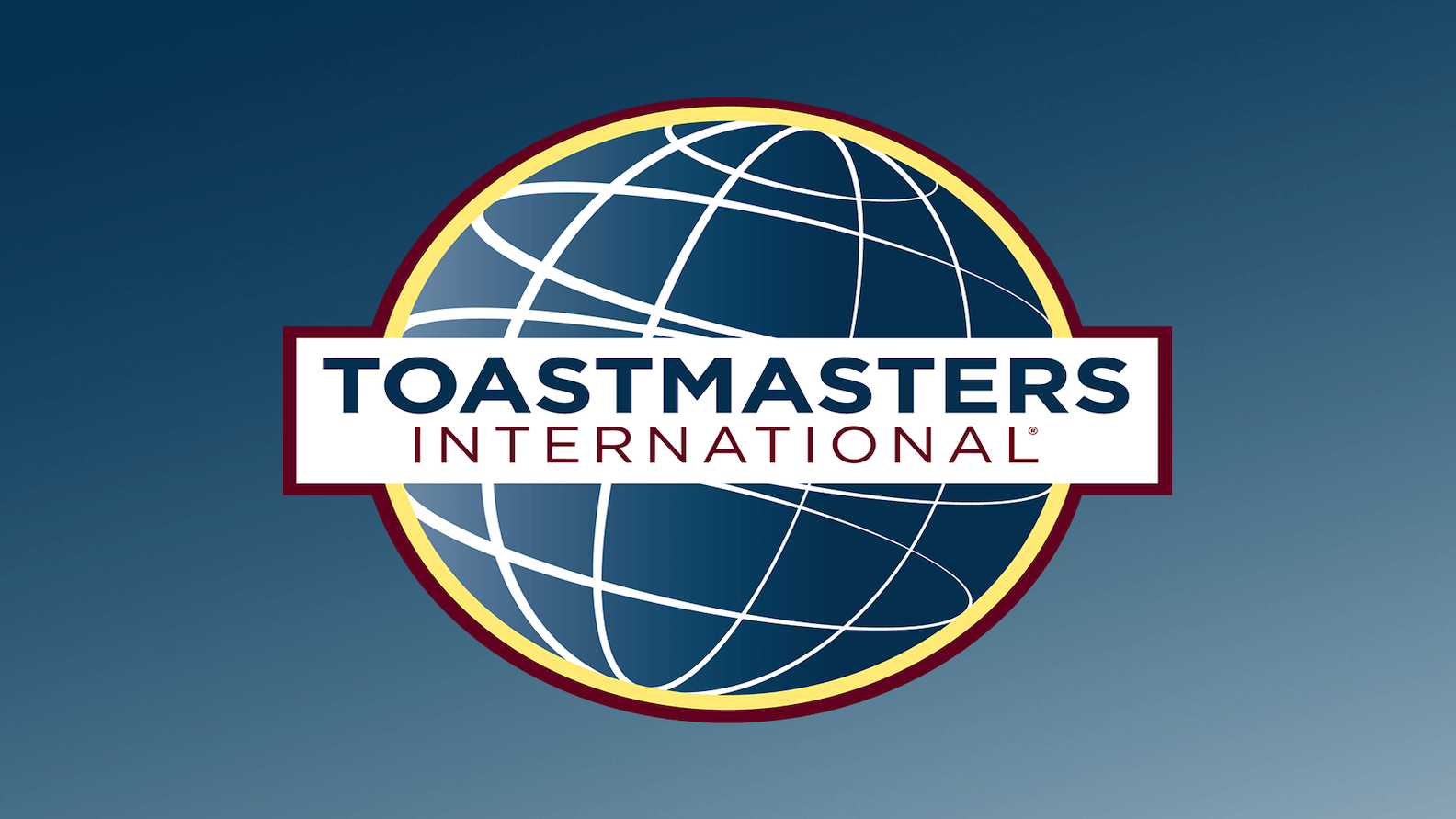 Toastmasters International
Toastmasters International is a worldwide nonprofit educational organization that empowers people to become more effective communicators and leaders. Currently, it has a network of over 364,000 members in more than 16200 clubs across 145 countries. As an effective provider of dynamic, high-value, experiential communication and leadership skills development, Toastmasters International is considered a highly respected institution dedicated towards the development of leadership skills for common men.
MECA TOASTMASTERS CLUB
STRUCTURE
MECA Toastmasters Clubs
MECA KSA Toastmasters
(Covering Saudi Arabia, Bahrain & Qatar)


MECA UAE Toastmasters
(Covering UAE, Kuwait & Oman)


MECA Asia Pacific Toastmasters
(Covering India, Pakistan & Asia Pacific)


MECA Global Toastmasters
(Covering Americas, Europe & Africa)


Meeting Format: Online
As per Toastmasters Protocols
Frequency: 2 x a Month


Fee Structure:
Toastmasters Membership Fee: $45 per 6 Months
New Members Fee (one-time): $20
Current Charge:
Renewal Fee for Existing Members: $45
(for 6 Months from Oct'21 to Mar'22)


New Members Fee: $65
(New Members Fee: $20 + 6 Months Fee: $45)
MECA: No Charge/Free


CLUB OBJECTIVE
To help corporate professionals rapidly build their communication skills to mastery level by providing a robust platform where they can develop the knowledge and practice the skills in a highly professional and motivational environment.
Improve public speaking skills
Build leadership skills
Practice writing speeches and presenting in a group setting
Gain a competitive advantage in the workplace
Work on networking in a small and supportive environment
Build self-confidence and self-awareness
Unlimited personal growth
Maximize your potential
Hands-on learning environment
Practice prepared and impromptu speeches
Opportunities to lead at every meeting
Receive feedback and evaluations in a supportive environment
Access to a mentor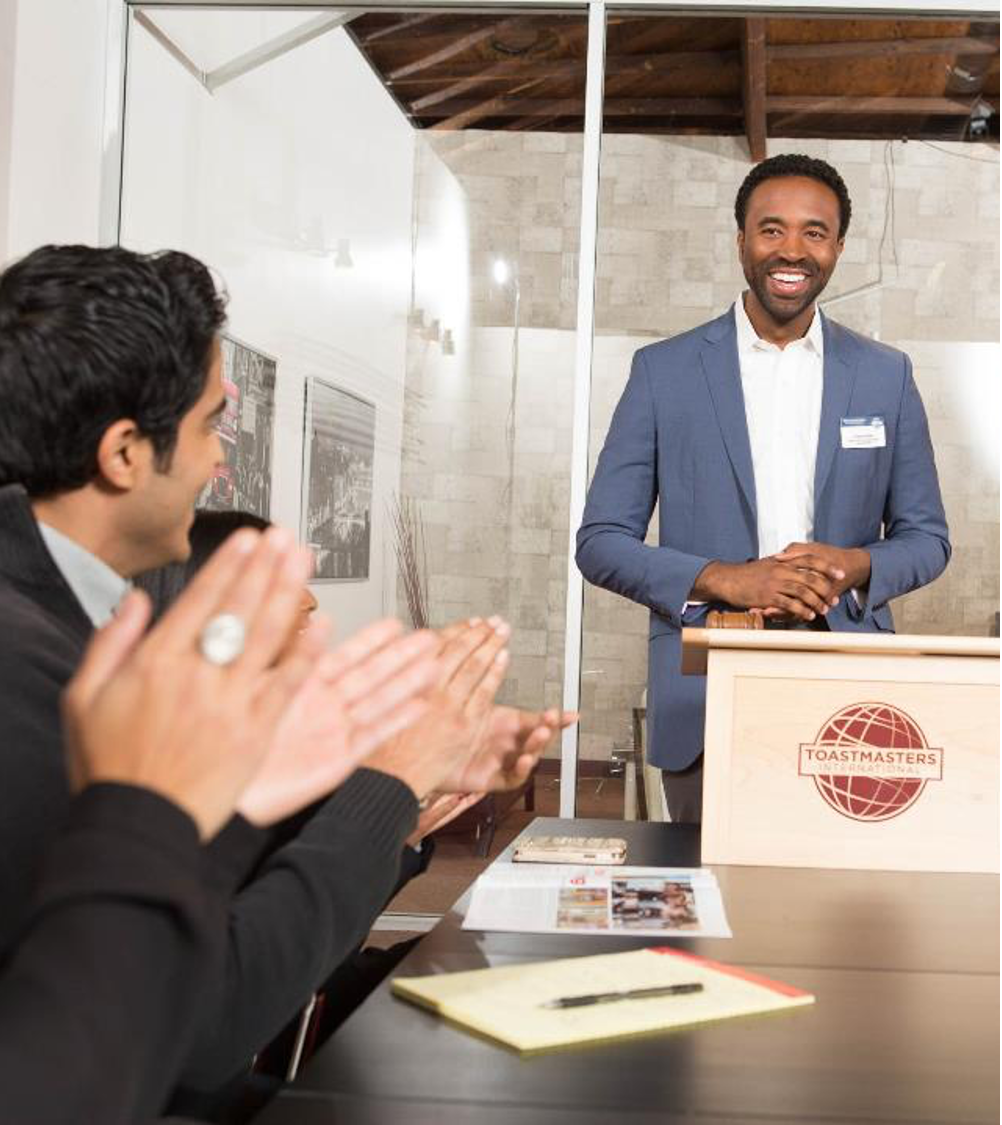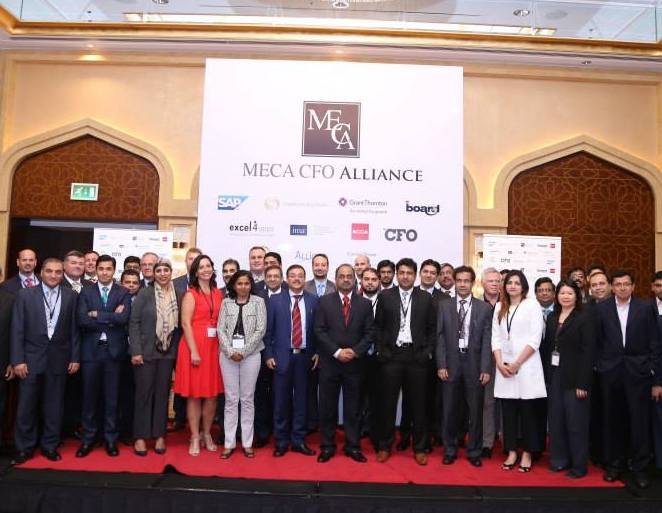 Additional MECA Benefits (for Free)
Enrollment in MECA Toastmasters Club (Global Online)
Monthly Live Group Coaching in Advanced Communication Skills by Saleem Sufi & other experts
High quality of networking in your peer group with CFOs and other senior finance professionals
Participation in annual gathering of MECA Alumni in Dubai
Opportunity to speak from stage at MECA events
CPD/CPE Credits for eligible events